PSL Teams to practice at ICC Academy facilities on Sunday, 5 February
Peshawar Zalmi kicked off their preparations for HBL PSL 2017 with practice session at the ICC Academy, Dubai Sports City.
Peshawar Head Coach and Director Mohammad Akram was pleased to be back in Dubai in familiar conditions.
"We had a very good net session. As always the conditions (at ICC Academy) are great and it's good to be here," said the former Pakistan fast bowler.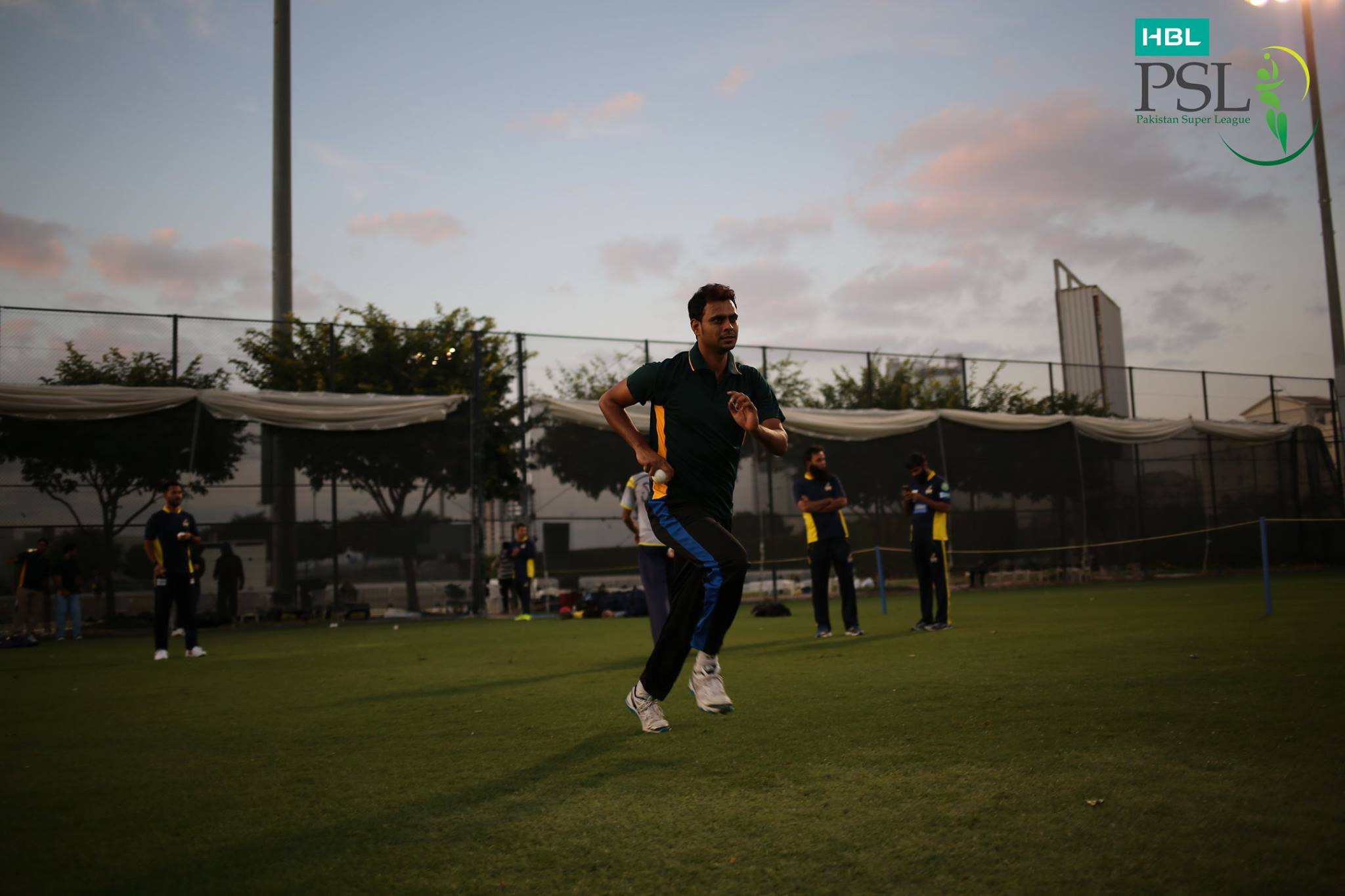 "They all are looking fit and ready to go. It's the first day at the ground. We are just taking it easy. Slowly we will build it up once everybody is here. We have a game before we go into the tournament. We are pretty happy with the way it has started," added Akram.
"I haven't seen weather like this in Dubai before but the boys are enjoying in this cold weather. Three or four key players including Shahid Afridi and captain Darren Sammy will join the team tomorrow (Sunday)," said Zalmi team manager Abdul Rehman.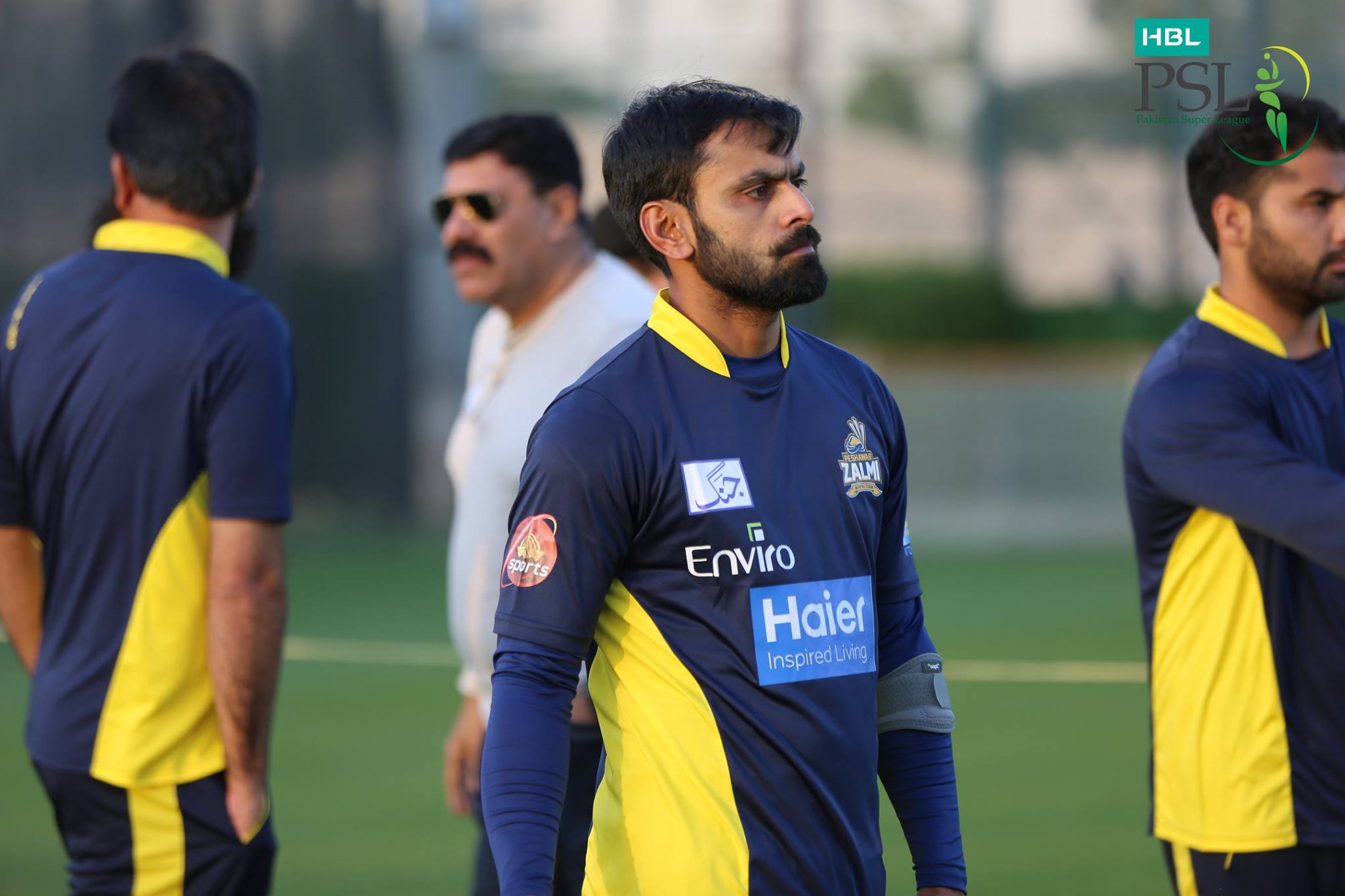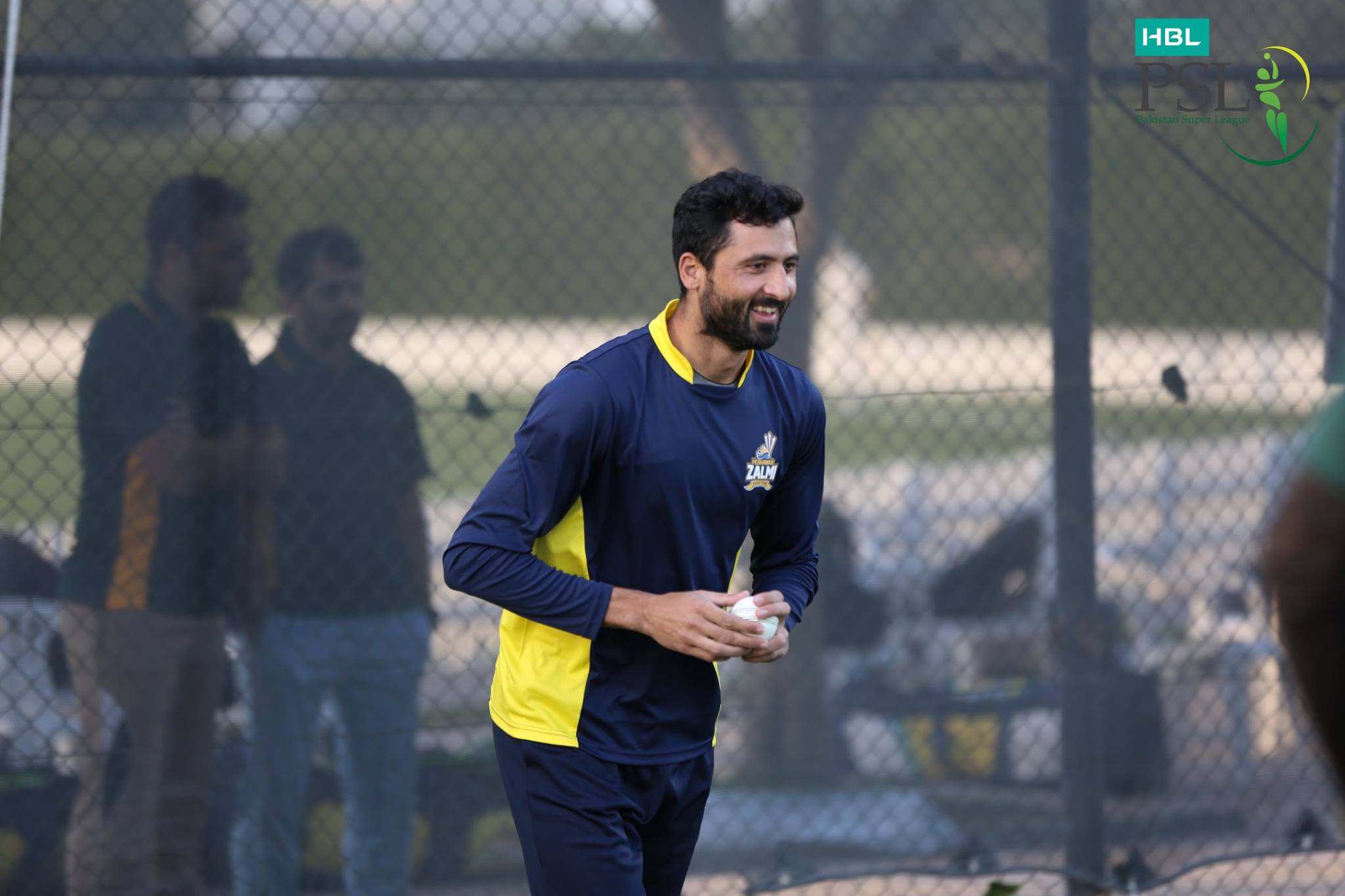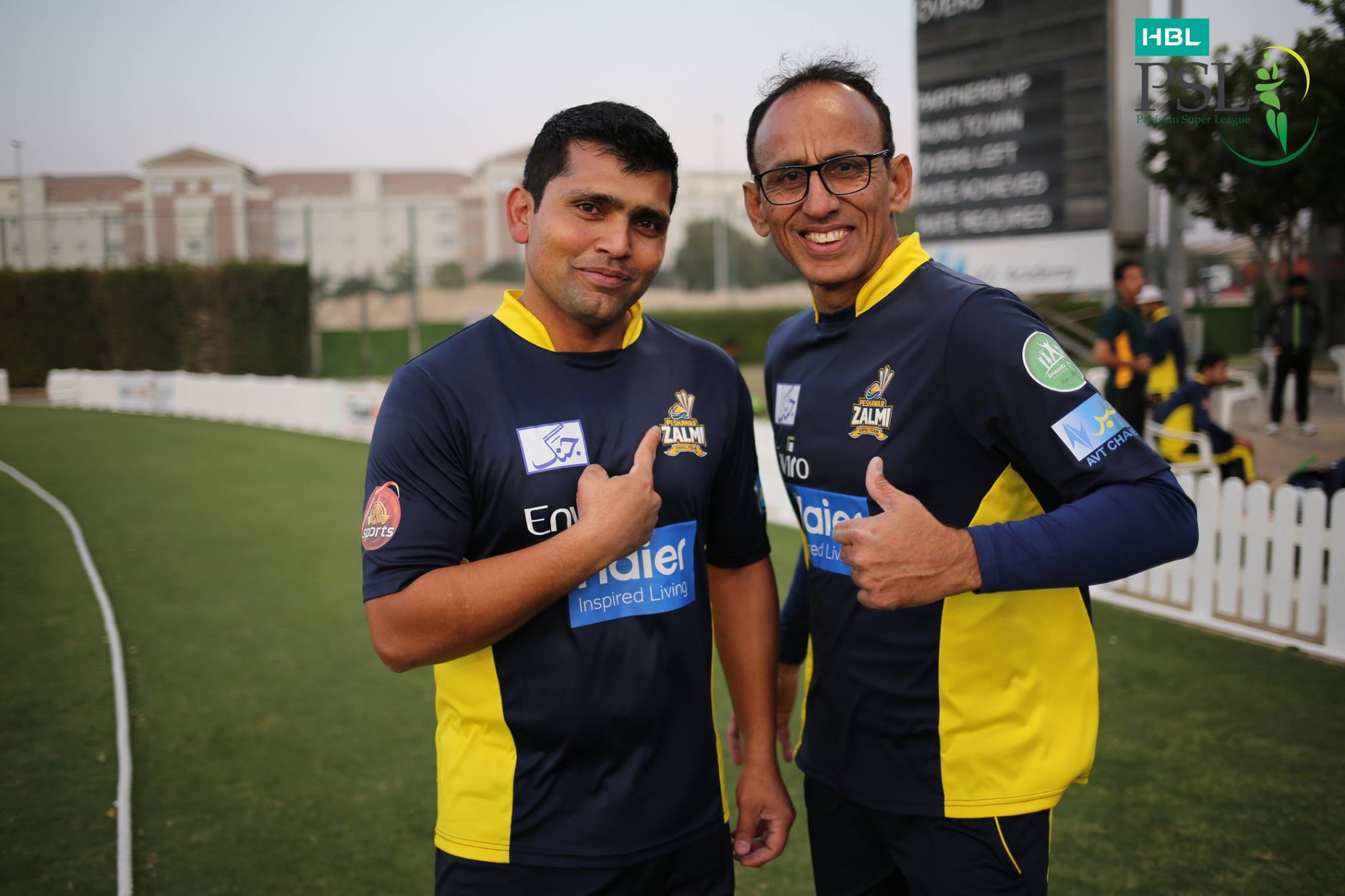 Practice Match
Peshawar, Karachi and Islamabad are scheduled to practice at the ICC Academy where Lahore Qalandars will take on a Lahore XI in a practice match at Oval 2.
Following are the media arrangements at ICC Academy for the next few days before the start of the second edition of the HBL PSL on Thursday 9 February at the Dubai International Stadium.
Please note a couple of players from each team will be available for media interaction after practice sessions or matches.
Sunday 5 February
1000-1330 Lahore v Lahore XI Practice Match at ICCA Oval 2
1030-1230 Peshawar Practice
1330-1530 Karachi practice
1630-1830 Islamabad Practice
Monday 6 February
1030-1230 Karachi Practice
1400 PSL Trophy unveiling at Dubai Sports City
1330-1530 Lahore and Quetta Practice
1300-1600 Islamabad Fitness Test
1630-1830 Peshawar and Islamabad Practice
Tuesday 7 February
1400-1700 Karachi vs UAE T20 Practice game
1630-1830 Lahore Practice
1900-2230 Peshawar vs Quetta T20 Practice game
1900-2230 Islamabad v Islamabad XI Practice game
Wednesday 8 February
1330-1530 Islamabad Practice
1630-1830 Peshawar and Quetta Practice
1900-2230 Karachi vs UAE T20 Practice game
1900-2100 Lahore Practice game
Opening Ceremony
Dubai Sports City is ready to stage the HBL PSL Pakistan Super League 2017 scheduled to begin on Thursday 9 February.
Jamaican reggae star Shaggy, Ali Zafar and Shehzad Roy are slated to perform at the gala opening ceremony hosted by Fahad Mustafa at the Dubai International Stadium to be followed by the opening match between the Darren Sammy-led Peshawar Zalmi and defending champions Islamabad United.
Lahore Qalandars, who finished last in the table last year, have got Brendon McCullum, Jason Roy and Sunil Narine in their overseas lot, while the defending champions have Shane Watson, Steven Finn, Misbah-ul-Haq and more.
Legends like Chris Gayle and Kumar Sangakkara will be playing for Karachi Kings, while the Zalmi boasts of Tilakaratne Dilshan, Shahid Afridi and Darren Sammy.
The number of matches has been increased from 16 to 24 in the second season, with Dubai playing host to 13 of them including the Playoff 3 on March.
The Dubai International Stadium has hosted international cricket since 2009 and has staged more T20Is than any other venue -.43.
On Saturday, 11 February, Islamabad will be in action yet again as they play Lahore while the second game will see the Gladiators take on the Kings.
Each of the five sides will be involved in a double-leg round-robin league thereby playing eight games each. The top four teams will then qualify for the playoffs wherein the first-ranked team at the end of the league stage will take on the second-placed side in the first playoff. The second playoff will see the third and the fourth ranked side take on each other before the losing team from the first playoff faces the winning team from the second playoff. The PSL between the winner of the first playoff and the third playoff will be held in Lahore on March 5 after the Pakistan Cricket Board confirmed that it will be played in Pakistan.
Tickets
Tickets are available from the Q-Tickets website which is the official online ticketing partner for the event.
The PSL tickets price for opening match in Dubai following the opening ceremony have been priced between AED30 and 250. The General Admission tickets are the most economical at AED30 while the international stand, premium west stand, premium east stand and the platinum stands will cost AED50, 100, 100 and 250 respectively.
The next two days will see double-headers played in Dubai for which tickets range between AED40 and 275 while the single game on 12 February 12, ticket price range between AED20 and 220.
The complete schedule of matches at Dubai Sports City is as follows:
9 February: Peshawar Zalmi vs Islamabad United
10 February: Lahore Qalandars vs Quetta Gladiators
10 February: Karachi Kings vs Peshawar Zalmi
11 February: Islamabad United vs Lahore Qalandars
11 February: Quetta Gladiators vs Karachi Kings
12 February: Peshawar Zalmi vs Lahore Qalandars
23 February: Karachi Kings vs Quetta Gladiators
24 February: Peshawar Zalmi vs Lahore Qalandars
24 February: Quetta Gladiators vs Islamabad United
25 February: Lahore Qalandars vs Karachi Kings
25 February: Peshawar Zalmi vs Quetta Gladiators
26 February: Karachi Kings vs Islamabad United
3 March: Playoff 3: Winner Playoff 2 vs Runner Up Playoff 1
Sharjah will also host round robin matches from 15 to 20 February and the first two Playoff matches on 28 February and 1 March.
Inaugural edition
Islamabad United won the inaugural edition of the HBL PSL after defeating Quetta Gladiators in the final of the tournament held in Dubai on 23 February 2016.
Andre Russell's three-wicket haul laid the foundation for Islamabad's victory before Dwayne Smith and Brad Haddin smashed fifties to steer the side towards the target of 175.
Ahmed Shehzad and Kumar Sangakkara also cracked fifties in the final for the Gladiators, who fancied their chances after piling up 174.
Earlier, the Quetta Gladiators made the final by winning their only playoff match edging out Peshawar Zalmi by a run. Islamabad crushed Karachi Kings by 9 wickets chasing down 115 in just 14.2 overs in the second playoff match.
Islamabad booked their berth in the final romping past the Zalmis. Sharjeel Khan became the first centurion in the PSL T20 to steer his side to 176 for three in the 20 overs before Russell and Imran Khalid shared seven wickets to bowl Peshawar out for 126.
Of the five sides, Lahore Qalandars failed to qualify for the final four winning just two matches out of the possible eight despite having a strong squad with names like Chris Gayle and Dwayne Bravo.
The post Media arrangements and practice matches at ICC Academy ahead of second edition of HBL PSL T20 appeared first on HBL PSL Pakistan Super League.